Hole 16 at Subhapruek Golf Club in Bangkok, Thailand is a fantastic par-3 playing over water, to a tightly guarded green. This golf hole is one of the better par-3s in the Kingdom, and an extremely underrated hole. Playing just 146 yards from the back tees, the hole looks from the tee like it will be a pretty simple hole, one that par should be no problem at. However, with all the water surrounding the green, the green sloping back to front, and a very narrow landing area, the hole quickly becomes an interesting challenge.
From the tee, it is possible to see all the green and it looks quite spacious. However, the green is surrounded by water leaving no room to miss the green. There is a bunker on the left hand side between the fringe and the water, so most golfers will choose to aim for the hearty righthand-side of the green. Anything from a pitching wedge to an 8 iron can be played here, depending on the direction and strength of the breeze. Anything short, long or left will end up in the water, so it's vital to get the correct club for the correct yardage, to ensure you hit the green and avoid a big number!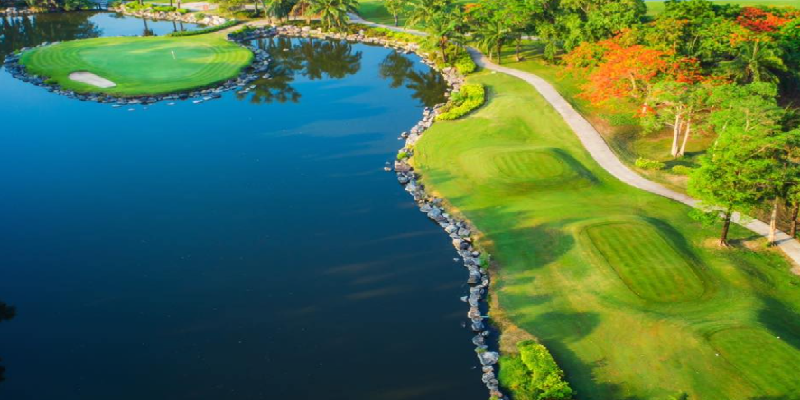 If you have missed the green and ended up in the water, there is a drop area just forward and right of the tee boxes. Unfortunately however, the approach is no easier as it still is a carry over water the entire way to the green. The pitch is about 70 yards, and still brings all of the trouble seen from the tee box into play – needless to say it's no easy task to get on from the drop zone, and it's very possible to dump another ball in the water from the drop zone! Commit to your shot and get it on the green!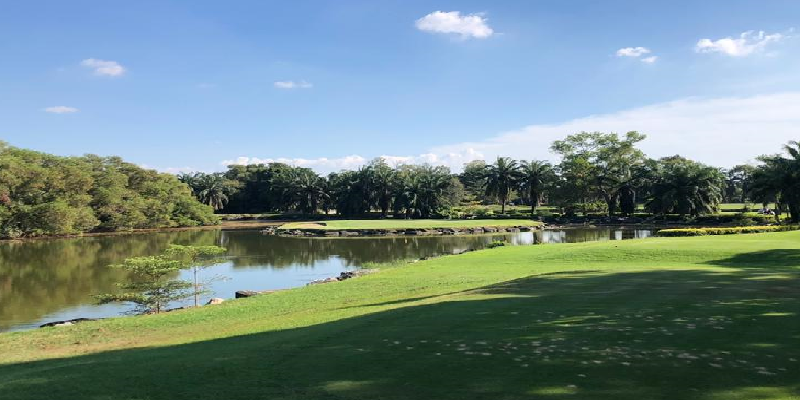 The green is slightly sloped back to front. It is not an overly difficult green, and the challenge of this hole is getting on the putting surface in the correct number of shots. From there, it should be a relatively forward 2 putt (if there is such a thing!) and walk away with a par. With such a hole at the end of the round, the 16th at Subhapruek Golf Club can really be a match changer, be it for better or worse! This is definitely a course to include on a Thailand golf holiday, and one that offers excellent value-for-money and great fun.
Have you played the 16th hole at Subhapruek Golf Club? How did you fare? Let us know on Facebook!
Top Destinations