The 15th hole at Chee Chan Golf Resort in Pattaya, Thailand is one of the best risk-reward holes in Thailand. Playing under the shadow of Chee Chan Mountain, the 15th is a par 4 measuring 340 yard from the back tees, but a very tantalizing 295 yards from the white tees. The hole is doglegged, so the actual direct yardage is even shorter, giving some golfers a chance to go after the green in one – but beware of the lurking bunkers that are in the landing area should one fall short!
The tee shot is relatively straight forward. The hole plays slightly up hill and there are two options when it comes to the tee shot – Either lay up into the landing area to give a short but manageable approach, or get out the big stick and try to fly it over the bunkers and get on in one. Score, match requirements, ability will all come into the picture when sizing up this tee shot. If a golfer is to lay up, anything from a 6 iron to hybrid will suffice.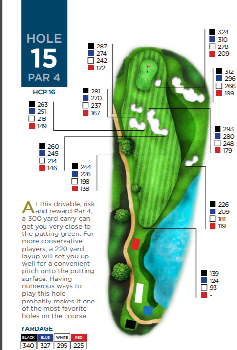 If a golfer has laid up, it will leave about 100 yards or less into the green. The green is above the ball so it won't be possible to see the cup, but the top half of the flag stick will be visible. It's important to trust the yardage your caddie has given, pick the right club, and hit a solid shot in. If a golfer has gone for it but has come up short, trouble awaits! The bunkers guarding the front of the green and the area inside 100 yards to the hole are deep, and it takes a good shot to get out. Depending on what bunker the ball lands in, a 85 yard pitch out of a 10 foot deep bunker could await – not ideal when looking to take advantage of a short hole!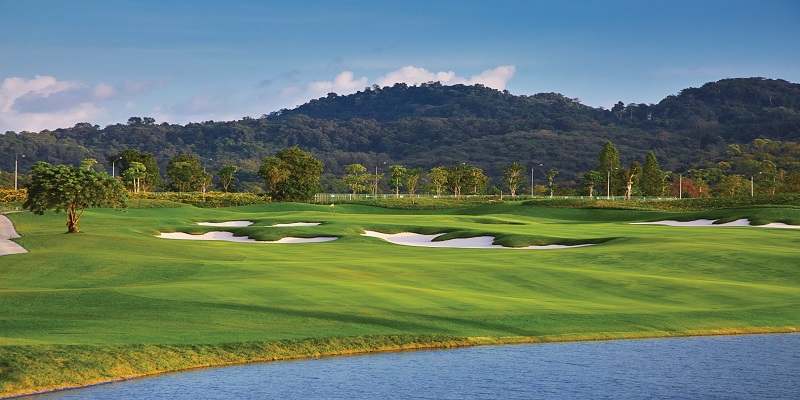 The green slopes back to front, and it's always advisable to be below the hole at Chee Chan.  Leaving an uphill putt should give a good shot at a birdie (or even an eagle if a blinder is hit off the tee!). However, a 2 putt and a par is a good score, especially if the other golfers in the group have been penalized by those bunkers and walk off with a larger number.
Have you played at Chee Chan Golf Resort yet? How did you approach this hole? Tell us on Facebook!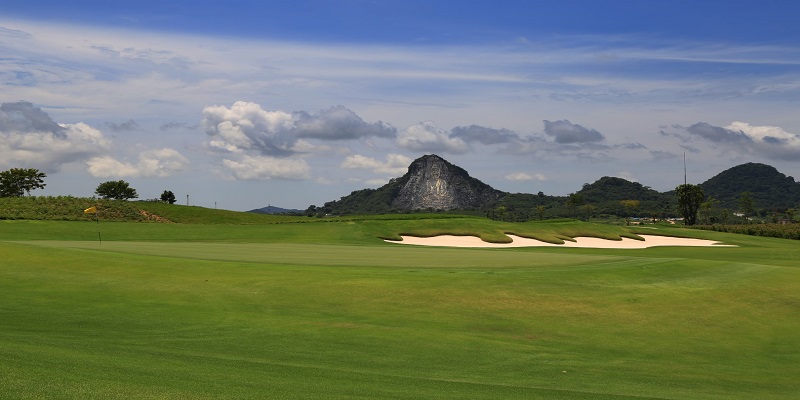 Top Destinations