The next course in our Thailand's Top 18 Holes feature is the majestic 10th hole at Katathong Golf Resort & Spa. This relatively unknown course is located in Phang Nga which is the province just north of the island of Phuket. It's location off the island does not take away from the golf experience, and this experience is capped by the signature 10th hole. A downhill par 3 to a semi-island green gives golfers plenty to think about. The tee shot here is critical, and it is easy to get caught up by the beautiful views over the lake and valley and forget that there is a difficult golf shot to be played!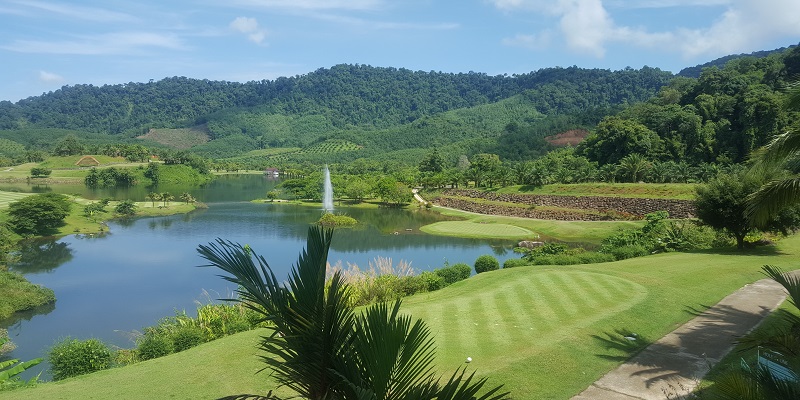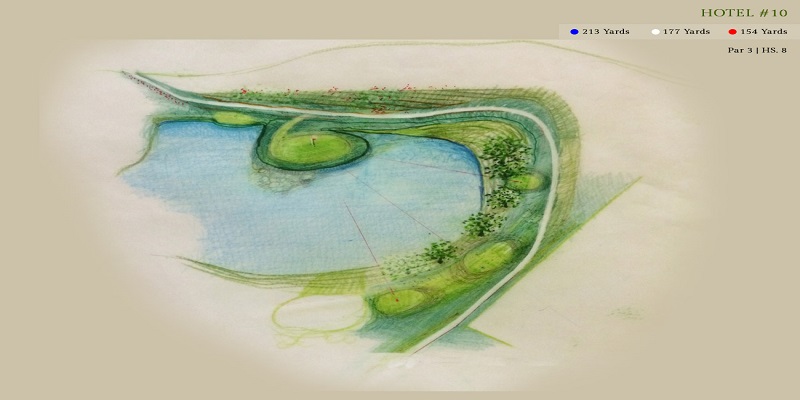 Coming off the turn, golfers are faced with a beast of a par 3. The hole plays 213 yards from the blue tees, and when taking the swirling wind into account, it can be even longer. Luckily it is a bit downhill to the green, so there is some help there. The blue tees are the most intimidating, with a full view of the club house, lake, mountains and green. All of which can distract from the task at hand!
There is no real advice on this hole. It pretty much comes down to get the yardage right, get the aim right, wait for the wind to die down, then hit and hope! The green is a tiny target in the large lake, so don't use your newest and greatest golf ball here as chances are it'll end up on the 2nd hand shelf!
We know all of our readers are dedicated golfers and can hit golf balls very accurately, so we'll assume you landed your tee shot on the green. From there, things are pretty straight forward. The green slops a bit from the back to the front, so if you are towards the back of the green you will likely have a slightly downhill putt for birdie.
Walking off of this hole with a par is a great score, simply due to the uncertainty off the tee coupled with the small target to hit at in the large lake. 3 is a good score here, and sets you up well for the rest of the round.  The golf hole, as well as the golf course, is not well known but it is definitely worth visiting if on a longer golf holiday to Phuket. With other new courses being built close by, and some fantastic accommodation in northern Phuket and Khao Lak, Katathong Golf will quickly become a household name in the Thailand golf scene.
Have you played at Katathong? Let us know your experience on our Facebook page.