When thinking golf in South East Asia, the region's big hitters of Thailand and Vietnam are what immediately come to mind. But there is so much more to South East Asia than those two countries, and I would say the combination of Jakarta and Bogor in Indonesia would have to be considered the region's hidden golf gems.
I recently took a trip to this part of the region, to see how things were going after the reopening of the boarders after the pandemic, and get a feel for what is going on in both areas. What I found was fantastic golf, friendly people, world-class service, great food and excellent value – all of which rivals any of the other golf destinations in the region. With the two centers around a 1 hour drive from one another, it made perfect sense to get a taste of them both. And this is what I found.
As with any golf trip, the focus is mainly on the golf and the Jakarta/Bogor region is definitely not lacking when it comes to good golf course. Of the courses in Jakarta, I would say my favourites would be a toss up between Royale Jakarta Golf Club which is host to the Indonesian Masters, and the new Sedayu Indo Golf – The Links.
Royale Jakarta is a classic parkland style course, with 27 challenging holes at the complex. The course is immaculately maintained, the caddies are very knowledgeable and friendly, and the course as a whole just looks "that next level". The Indonesian Masters layout of the South and West courses is particularly challenging and interesting at the same time. Coupled with its close proximity to town, this is a must-include at least once, if not twice, on a trip to Jakarta & Bogor.
Sedayu Indo Golf – The Links is Jakarta's newest course, set in the PIK area not far from another popular course PIK – Damai Indah Golf. This course plays along the ocean and is a mix of classic parkland and links style golf. The rolling fairways play quick and the greens are excellent. The views along the holes that run along the ocean are especially spectacular.
These two courses are by no means the only ones to play in Jakarta, with the Nicklaus-designed PIK Damai Indah Kapuk, its sister course Damai Indah BSD course which is the first ever Nicklaus design in Indonesia and Suvarna Jarkata which was opened in 2018 and is a 27 hole track located just opposite from Royale Jakarta.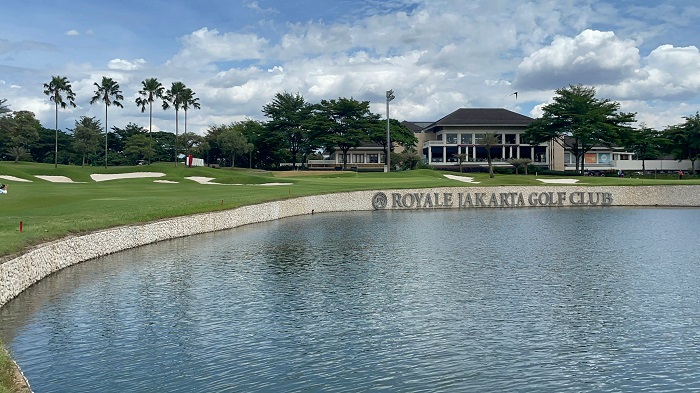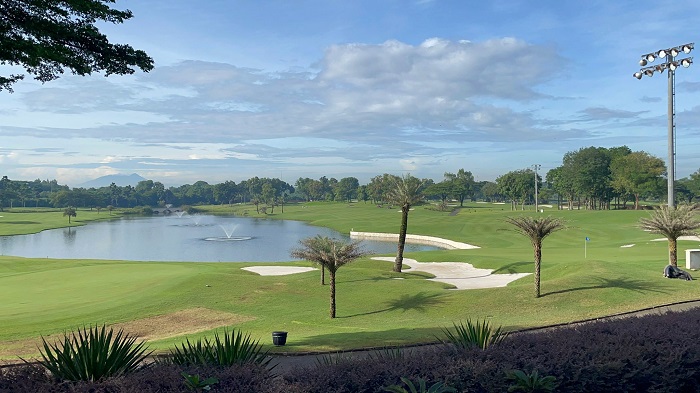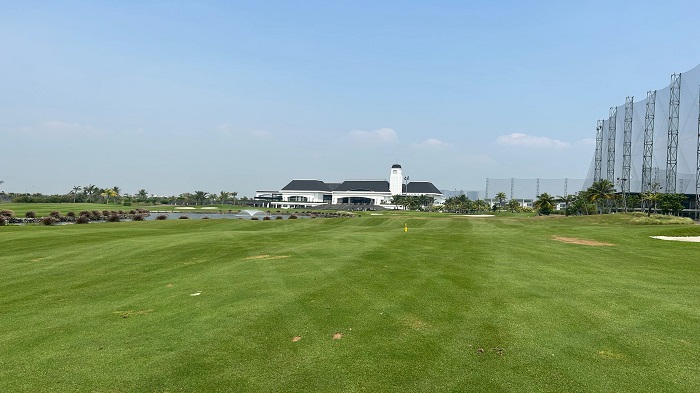 After conquering the courses in Jakarta, I moved an hour up the road to get a taste of the golf in the hills of Bogor. And for me, hands down the best course here has to be Rainbow Hills Golf Club. Rainbow Hills is 27 holes set in the side of a hill overlooking the gargantuan Mount Salak volcano. It's not everyday one gets to play golf in the shadow of a volcano, and this made it extra special.
Each of the 9 hole courses at Rainbow Hills are very different, but for me the ideal track is the Forest followed by Stone Hill. Forest is very tight and as it's name indicates, the forest is always in there to make your golf bag one ball lighter. This 9 requires accuracy together with length, and puts a premium on course management. From there, head off to the back 9 where the long Stone Hills 9 awaits. This 9 is much more open, and has lots of elevation changes, all the while Mount Salak is watching over your golf game. Every hole here is picturesque and well designed. A friend of mine once said, "If you can look back at a hole from the green and it sticks in your mind, it's a good hole". Well, all of them at Rainbow Hills Golf Club did it for me!
The other recommendation I would have is playing Klub Golf Bogor Raya. This is completely different from Rainbow Hills, and most of the other courses up in the mountains. Klub Golf Bogor Raya is a traditional parkland style course, with lots of stunning fauna & flora, and a very mature layout. In addition to this, the caddies at Klub Golf Bogor Raya are, in my opinion, the best in Indonesia.
Of course, Bogor is not limited to these two courses. There are two courses at Gunung Guelis, Rancamaya, Sentul Highlands and coming soon there is a Trump course opening in Bogor.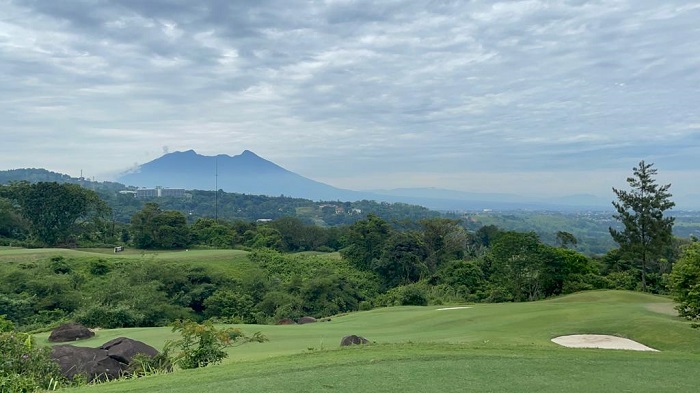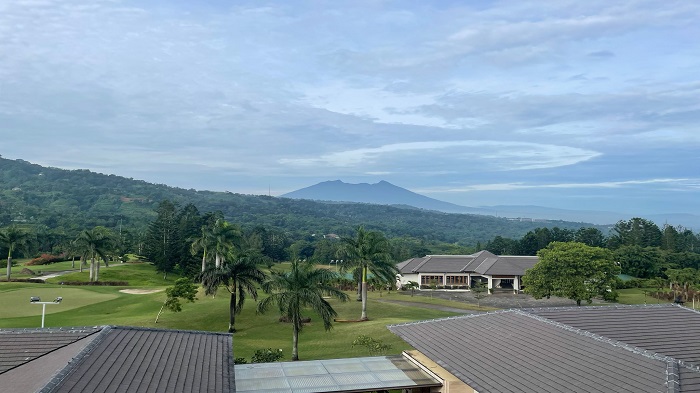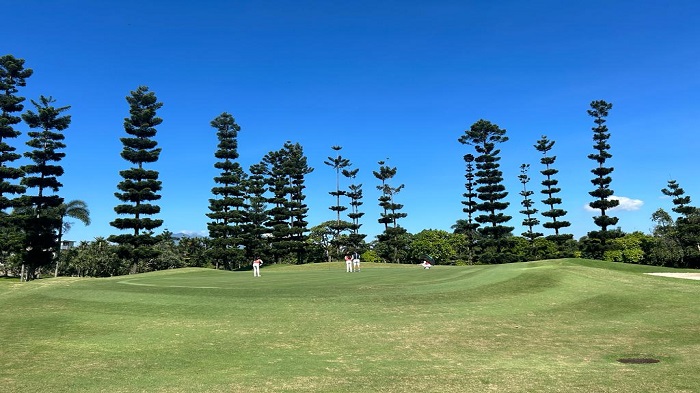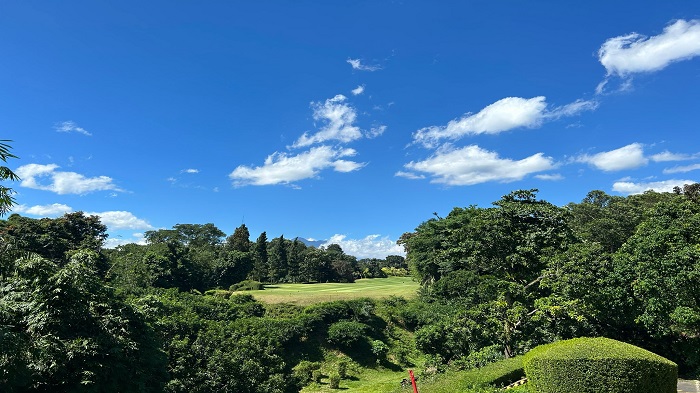 Asia Golf Experiences at Rainbow Hills Golf Club Bogor:
With so many interesting and delicious food options in the region, one can never really go wrong. However I was most surprised by the different variety of food in Jakarta and Bogor, and of the fantastic flavours that is worked into great Indonesian dishes!
One of the most popular has to be Nasi Goreng or Mee Goreng. Nasi Goreng is essentially an Indonesian fried rice that can include your choice of protein. Fried together in a delicious fashion, the other ingredients include shallots, garlic, pepper, salt, sambal, soy sauce and some chili sauce. Mee Goreng is the same thing, just with noodles instead of rice!
Another excellent dish is Soto soup. It comes in two forms – Soto Sapi (beef) and Soto Kambing (lamb). It's a flavourful soup that is full of many different herbs and spices with your choice of beef or lamb. The meat is almost stewed so it is very soft and delicious. This is most common at street food restaurants, and usually comes with some traditional Satay. My recommendation would be Sudi Mampir. It's an unassuming shop out front of a Family Mart, but oh how good their food is!
Of course, there are many more Indonesian dishes that I could list here – more than enough for a golf holiday full of meals, but those would be my top recommendations when dining in Jakarta and Bogor.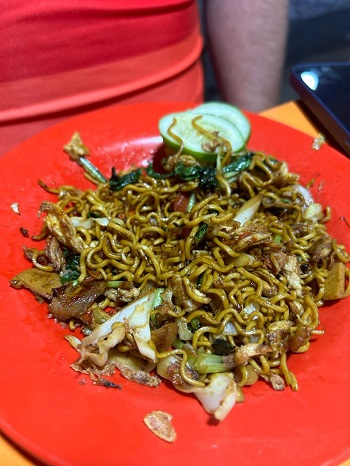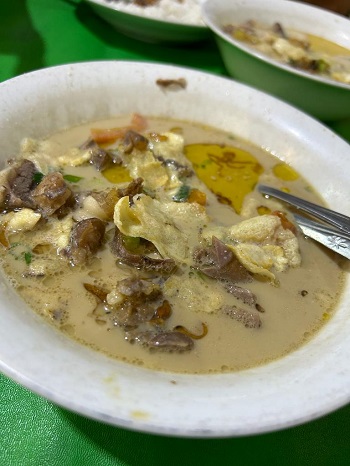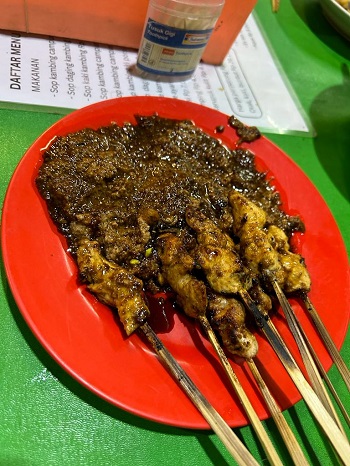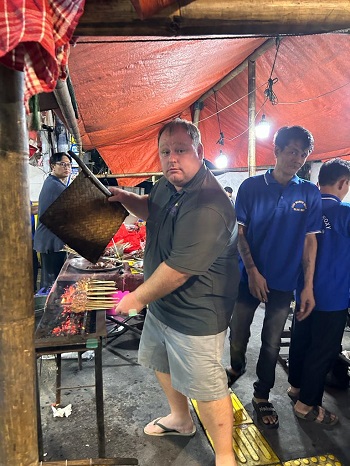 Jakarta is a world-class city and Bogor is also no slouch. As such, there are a wide variety of accommodation options to choose from, in the 3*-5* range. However, when talking about good quality and value-for-money, my go-to hotels would be the Mercure Jakarta PIK and Royal Tulip Hotel Bogor.
Mercure Jakarta PIK is located in the trendy PIK area, right at a large shopping mall and walking distance to many restaurants offering all different types of cuisines. There's also some good nightlife in the area and it is really the most happening area in Jakarta. Coupling that with the fact it is just short distance to the expressway which goes to the airport, Suvarna Jakarta, Royale Jakarta and on to Bogor, and it is just 10 minutes from 2 of the courses in Jakarta (Sedayu Indo Golf – The Links and PIK – Damai Indah Golf) it really makes this area and this hotel the place to be.
Up in Bogor, Royal Tulip is hands down the most elegant option. The hotel is perched on top of a mountain, with views over the valley and off to volcanos in the distance. The rooms are well appointed and there is an adults only and all-ages swimming pool. There are 3 F&B outlets so you can't get bored with the food. It is just a 15 minute drive to most courses, and just a walk across the road to get to the two Gunung Geulis courses! Spend time apart from golf enjoying the views across the valley and relaxing in one of the pools. The hotel is quiet and quaint, and is a perfect spot to enjoy some down time on a golf holiday.
When at Royal Tulip, don't forget to head out to the viewing deck. Here you can get unobstructed views over to Rainbow Hills Golf Club, as well as off to Mount Salak, which is ever imposing. It is a great spot to take some pictures during sunrise, middle of the day and during sunset.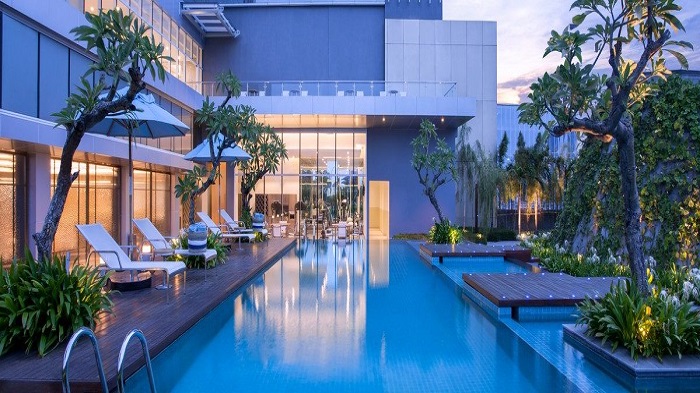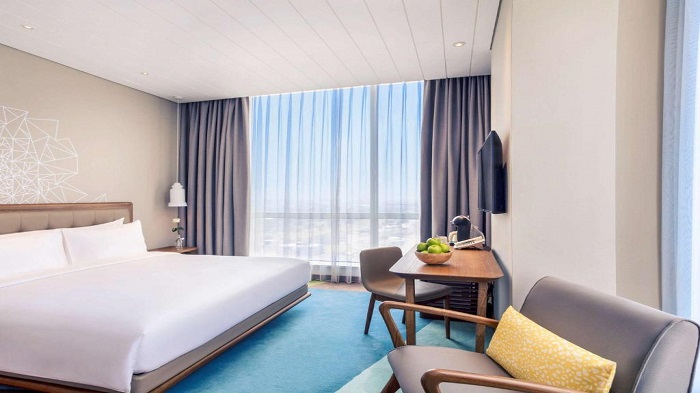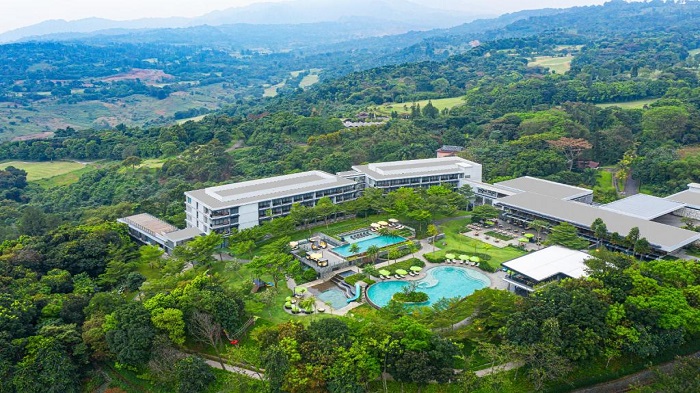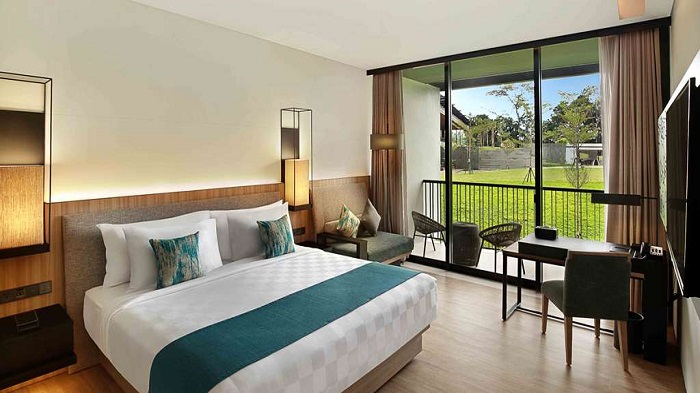 All-in-all, I think Jakarta and Bogor is a fantastic destination for a golf holiday. Those looking for a golf trip in South East Asia or Indonesia should not hesitate to spend a good 7-10 nights in this part of the country and experience everything it has to offer. The caddies are good, service is great, beers are cold, golf courses immaculate, food delicious and most importantly the people are amazing! Contact me today to get more information on a Jakarta & Bogor golf holiday!
Jakarta & Bogor Golf Experiences