With the 2020 U.S. Open in the books, and the 2020 Masters quickly approaching, we here at Asia Golf Experiences thought it would be interesting to look at the golf scene in Thailand, and have some fun placing golf's 4 majors at 4 suitable courses throughout the Kingdom. Of course, with over 200 golf courses scattered throughout Thailand's unique and distinct regions, and such excellent golf in Thailand, it was a difficult to get a set four!
After all of the deliberation here at Asia Golf Experiences, we have come up with the below set of golf courses to host the majors.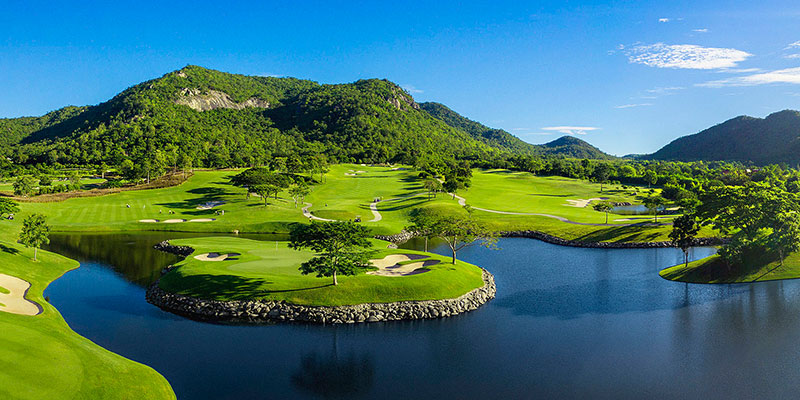 The Masters: Black Mountain Golf Club
Location: Hua Hin, Thailand
Golfers are tough pressed to find a course in Thailand that is manicured more pristinely than Black Mountain Golf Club in Hua Hin, Thailand. This lines up perfectly with Augusta National, as it is easy on the eyes, but hard on the score card! Black Mountain is no slouch when it comes to protecting itself, with some fantastic elevation changes, bunkers that come in to play yet not overly penal to ensure a fair test of golf, and greens with some tricky undulations in them –akin to Augusta – that keep golfers focused on getting the correct line and hitting the correct putt. Black Mountain is one of the Thai golf gems, and would be perfectly suited to host The Masters if it ever came to Thailand.
Runner Up: Nikanti Golf Club in Bangkok, Thailand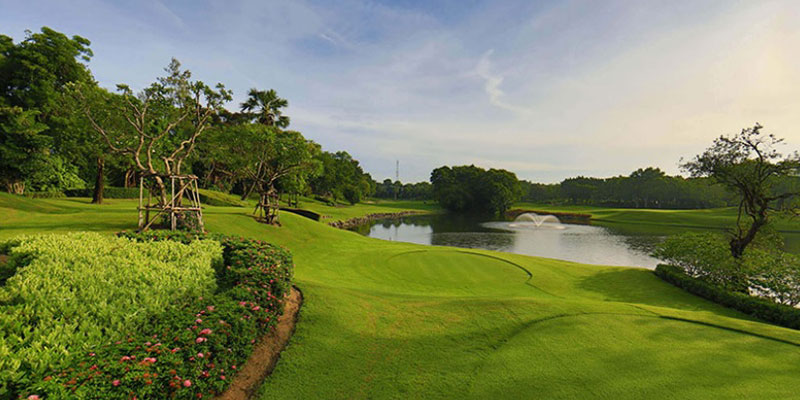 The U.S. Open: Alpine Golf and Sports Club
Location: Bangkok, Thailand
The U.S. Open is known for its tough conditions, long rough, tight fairways and overall challenge to a golfer's game. This is exactly what Alpine Golf and Sports Club in Bangkok, Thailand offers. The course is very long which requires golfers to hit it far, but the good number of tall, mature trees that line the fairways and the sticky rough under them ensure a missed fairway equals a difficult effort for par. Alpine also requires a lot of mental focus, as the layout requires golfers to really think their way around and place their tee shots and approach shots in the right spot, to avoid the risk of a big number. It is probably the toughest overall test of golf in Thailand, and definitely fits the bill of a U.S. Open-style golf course.
Runner Up: Blue Canyon Country Club, Canyon Course in Phuket, Thailand.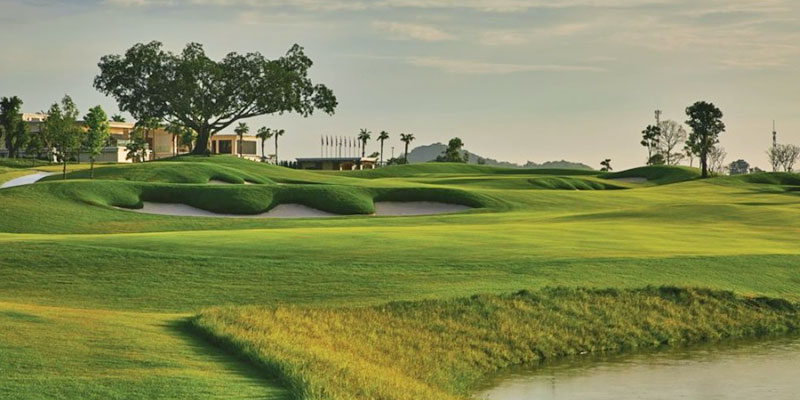 The Open Championship: Chee Chan Golf Resort
Location: Pattaya, Thailand
When thinking of The Open Championship, immediately it is hard and fast fairways, strong and blustery wind and tough conditions. Chee Chan Golf Resort in Pattaya, Thailand comes about as close to those as possible in Thailand. This new IMG course plays long, hard and fast and it seems every hole is into the wind. There are some excellent risk/reward holes as well as some that are long in the yardage book and even longer when feeling the wind in your face on the tee. The bunkering is not quite Open-style, but there are some deep potholes that, if landed in, can ensure a high number on the hole. The greens have lots of slopes and some are quite large, matching a typical Open-style green. For a new golf course in Thailand, Chee Chan Golf Resort is already getting rave reviews and is definitely the best contender for our Open Championship course Thailand style.
Runner Up: Siam Country Club, Rolling Hills Course in Pattaya, Thailand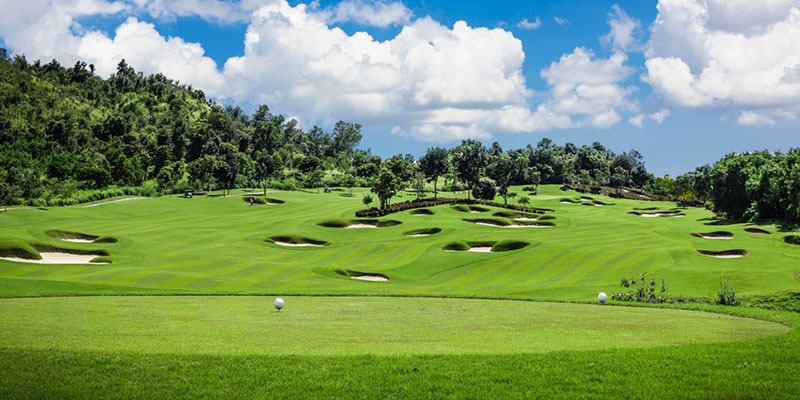 The PGA Championship: Siam Country Club, Plantation Course
Location: Pattaya, Thailand
Unlike the other 3 Major Championships, The PGA Championship doesn't really have a set style. It moves around the U.S. and is played on various types and styles of courses. This left the team here with a bit of a tough choice as to where we felt the PGA Championship would be played in Thailand. After much discussion, we landed on Siam Country Club, Plantation Course. This is a 27-hole track was home to the 2009 U.S. LPGA's Honda Classic so does have the pedigree for pro events. That event featured the Pineapple and Tapioca courses, however we feel the Sugar Cane course, with the signature Par 5 5th hole having 28 bunkers and split-fairways going up the hill, should be included in the PGA Championship. The green complexes here are crowned with lots of runoff areas leaving difficult chips for ill-placed approach shots. The fairways are sloped with mounds in them, meaning there are many uneven lies, and the green speeds are quick, resulting in one of the more challenging rounds of golf in Thailand, with some of the more spectacular views over the sea to go with it. Siam Country Club Plantation also has some enormous shared greens which add to the spectacle that the course would provide.
Runner Up: Chiang Mai Highlands Golf Resort and Spa in Chiang Mai, Thailand
These are the golf courses in Thailand that we feel would be best suited to host golf's majors. There are many choices and we would love to hear what you think. Please let us know what your choices would be on any of our social media channels, such as Facebook, Instagram or Twitter.
Top Destinations