The second hole in Asia Golf Experiences' Thailand's Top 18 Holes feature takes us to Nikanti Golf Club on the outskirts of Bangkok. This course is one of the best in Bangkok, with a unique layout of 6 par 3's, 6 par 4's and 6 par 5's. Amongst that layout is one of the best finishing holes in the capital, the 18th hole. The 18th hole at Nikanti is a long par 5 which heads back towards the stunning club house.
The hole plays 563 yards from the back tees, and is a monster of a hole. Off the tee, landing area is blind and it takes a good hit to get the ball far enough down the fairway to set the hole up for attack. The pay off the tee is to hit it over the small hill on the right which leads to an open fairway on the right side. For those who want to be more aggressive, a play out to the left side of the fairway is the way to go however, there is a large lake on the left which can come into play.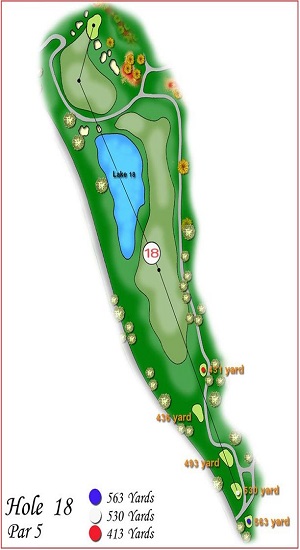 The second shot is spectacular no matter which line taken off the tee. The green is tucked back in to the right behind some bunkers, trees and a hill so regardless of the line taken on the first shot, the best play is to hit it out to the left of the green to leave a good approach. A more conservative tee shot will mean a longer second shot as a layup, while those who have taken on the water on the left will have a much better angle with which to work, and to get to the perfect landing spot to leave a much simpler 3rd shot. It is vital to stay out of the greenside bunkers, both on the 2nd and 3rd shot, as they are steep and will be a sure key to a high number!
The approach into the green is a tricky one. The green has some big undulation and is relatively small. It takes full commitment to get the ball up the hill to the green, and to be sure to hit to the correct yardage as this multi-tiered green can lead to a good number of 3 putts!
Whether playing in a competition, having a match play with your golfing buddies, or just gross score without anything on the line, the 18th hole at Nikanti Golf Club is sure to provide a memorable finish to the round, and will be sure to give an interesting and exciting finish to the day.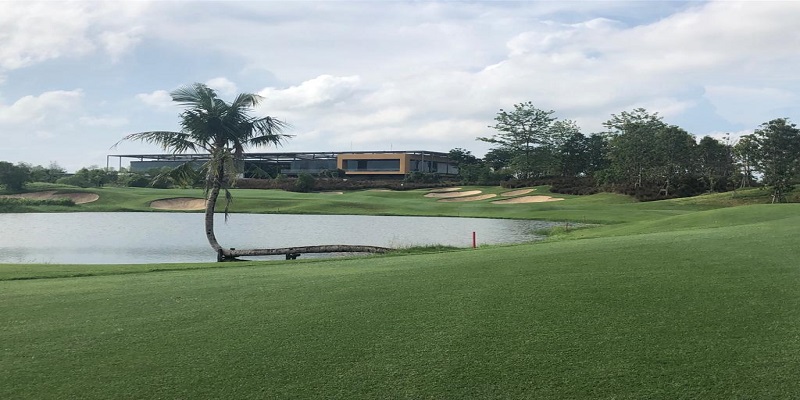 Top Destinations