The first par-3 on our Thailand's Top 18 Holes makes an appearance, and it takes us to Banyan Golf Club in Hua Hin, Thailand. Hole 15 is the signature hole at Banyan and is one of the best and most aesthetic par-3s in Thailand, playing downhill towards the Gulf of Thailand, with magnificent views of the golf course to the left, the ocean straight ahead, and Singtoh Island in the distance.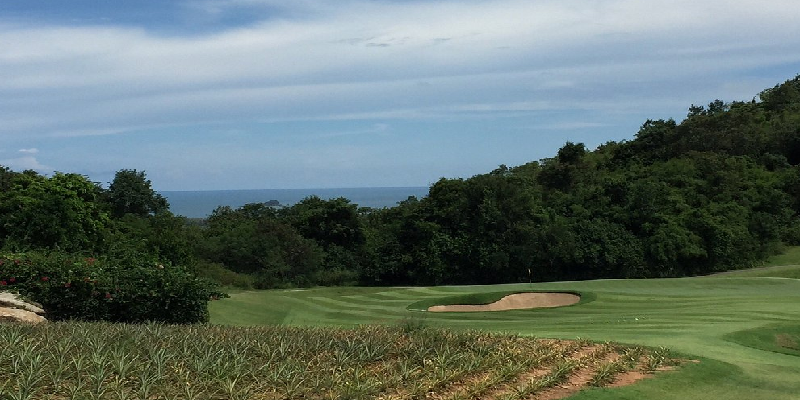 The 15th plays around 140 yards downhill and has two bunkers protecting the front of the green, with the green running away from you so it's very easy to go over the back while trying to avoid the two traps at the front. There is a collection area at the front of the green, which is a popular spot to leave the tee shot, but it leaves a tricky 2nd shot which is very difficult to stop. This means there is a great importance on the tee shot, to choose the right club after taking into account the prevailing wind from right to left, and the downhill nature of the hole. Pick a wide landing area on the green to avoid all the lurking trouble.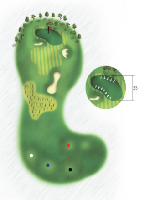 Once you have negotiated the tee shot, the green slopes right to left so a two putt is never easy. Speed and trust in the putt here is essential in getting down in two putts or less. The experienced caddies at Banyan will give you the line and pace, so as we always recommend, trust what the caddie gives you in order to avoid a bigger number! Normally a eight or nine iron will do the job, but be careful of the prevailing wind from right to left.
Have you played this hole? What club did you hit and what score did you make? Tell us on our Facebook page for this hole.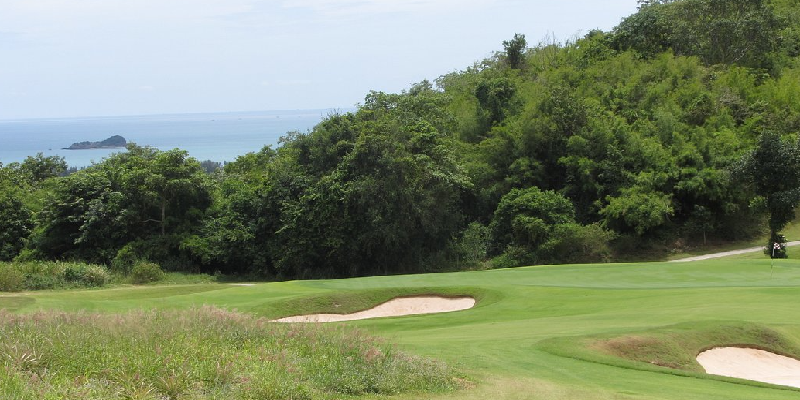 Top Destinations