Next up on our Thailand's Top 18 Holes feature is one of the more popular golf holes in Thailand, the signature 11th-hole on the championship course at Black Mountain Golf Club in Hua Hin. This hole is both memorable yet intimidating, measuring a scary 209 yards from the championship tees and about 170 yards from the 65 tees, with trouble dotting the hole.
The tee shot is vital here, as the landing area is very small and there's no room for error. The hole has water in front and right which will take care of any miss hit shot, and with a waterfall on the left side the only bail out area is long and left. The green itself has a mackenzie green sloping from back to front, making it a very tricky up and down from the back. The wind also comes into play which often cannot be felt from the tee. Needless to say it's important to hit a sold shot that you are fully confident in hitting.
Landing on the green doesn't mean your task is complete on this hole. With the sloping green from back to front and the water at the front of the green, there is a high chance of a quick downhill putt for your second (or fourth) shot. If you're lucky enough to hit the green, it can be easily 3 putted due to the slope and speed of the green. Don't be the one to putt it off the green into the water! If you did drop your ball in the water, the drop area is short of the water which means a tough pitch over the water with all of the mentioned features on the green waiting to influence the ball after landing on the green.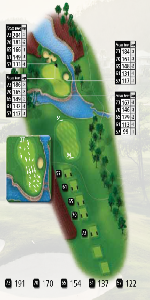 In summary, play a six or seven iron to the back left of the green, focus on getting the ball in the hole in 2 putts, and be happy to walk away with a par and off to the long par-4 12th hole and take your chances at a birdie there, with a chance to walk away from Black Mountain with great memories!
What club did you play here and did you manage to hold the green, or did you end up in the trouble? Tell us on our Facebook post by clicking here.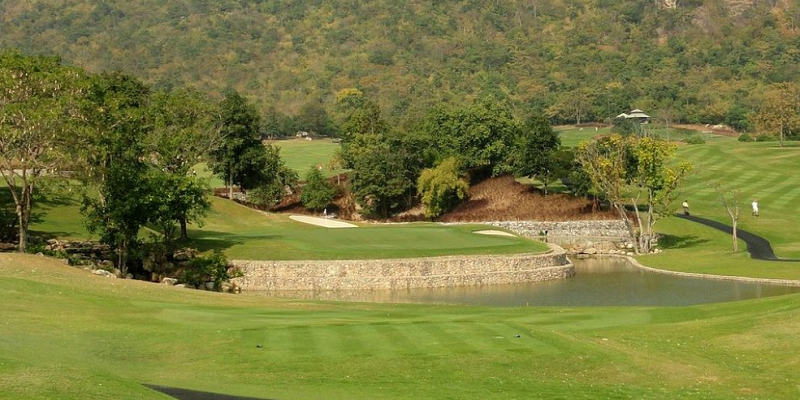 Top Destinations