The Four Points by Sheraton Phuket Invitational is just one month away. Golfers from all corners of the globe are gearing up to attend this exciting event. But what exactly is in store for the participants? Asia Golf Experiences has all the details here!
Arrive in style for the Four Points by Sheraton Phuket Invitational! Each golfer will be met at Phuket International Airport with a smile and a traditional Thai "Wai". From there, the experience starts! Our team will take the golfer's golf bag and suitcases and escort them to their own private VIP touring vehicle, which will whisk them from north to south. Destination: Four Points by Sheraton Phuket Patong!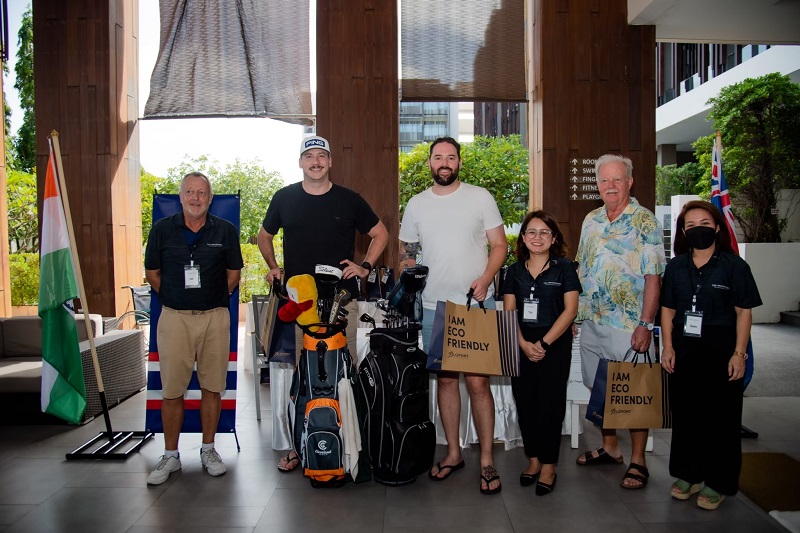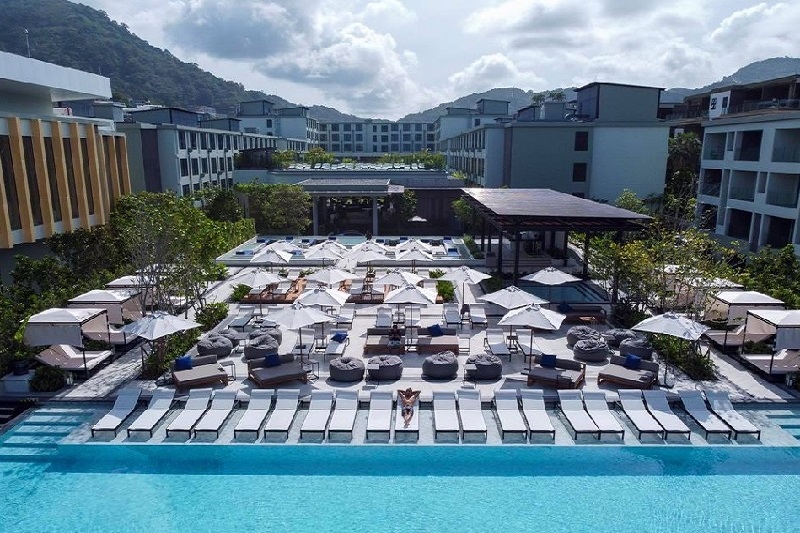 Upon arriving at Four Points by Sheraton Phuket Patong, the Invitational Golf Week team will be waiting to escort the golfers to the registration desk. From there, we will give the name tag, goodie bag as well as take the golf clubs and tag them with the golfer's name, to be at the course before the golfer's arrival each day. Next is to simply complete the check-in procedures with the hotel and enjoy the rest of the evening.
Four Points by Sheraton Phuket Patong has two swimming pools, including the infinity pool at The Deck beach club, which looks directly out towards the turquoise waters of the Andaman Sea. In addition to this, the hotel is known as having one of, if not the best breakfast in Phuket.
Whether in a Superior Room, Pool Access Room or a Deluxe Balcony room, golfers will be sure to have a very enjoyable, comfortable stay.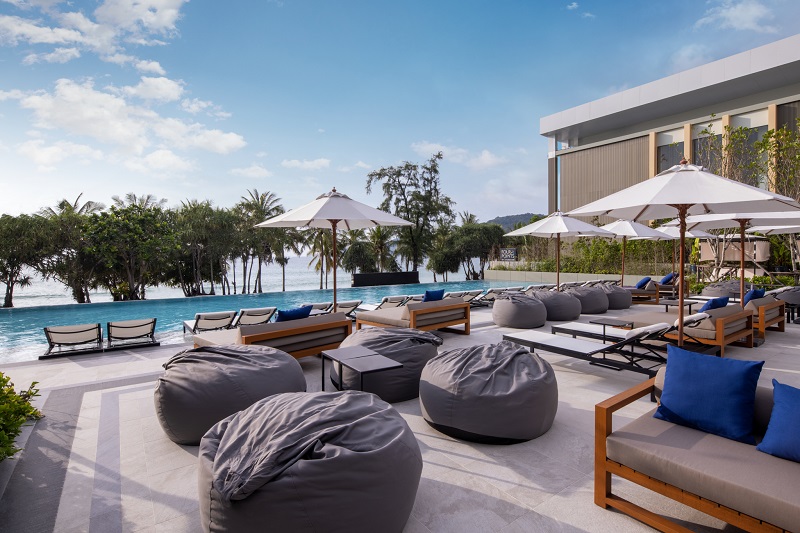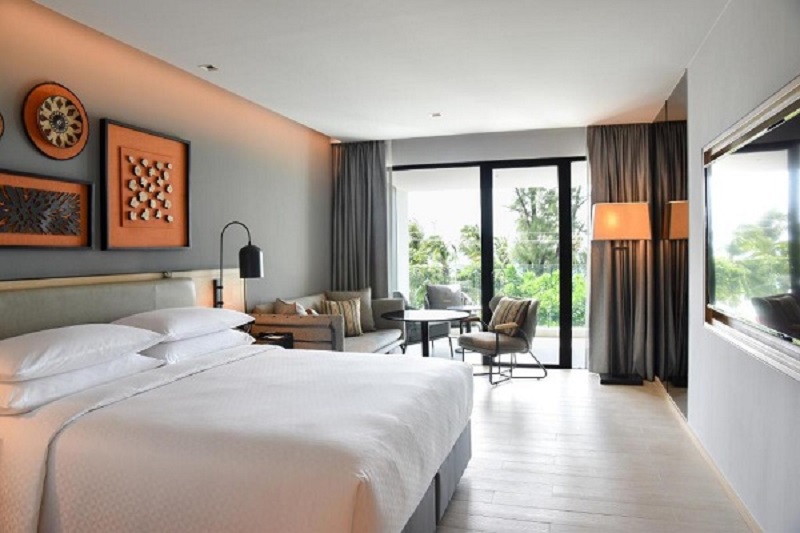 As part of the Four Points by Sheraton Phuket Invitational, there is a welcome gala buffet dinner on the first evening. This is a mix of Thai and Western food, with free flow beer, wine & soft drinks. There will be some entertainment, and tournament announcements. It's a great way for the golfers to come together and meet, and enjoy a great night of food, drink and fun while also having some unique country dress as people represent their countries.
A similar meal will happen after the final round of golf. At this meal, the grand tournament prizes will be distributed. This dinner is a culmination of all of the great golf played and new friendships made, and goes on into the evening with great fun and laughter.
There are also nightly 19th hole functions out by the swimming pool after rounds 1, 2 & 3. At this hour-long gathering, there are canapes out for the golfers to enjoy, in addition to free flow beer, wine and soft drinks for each evening. The daily winners and daily technical prizes are given out here. And if any golfer may have had a bad day on the course, there's also a lucky draw from which prizes can be won too!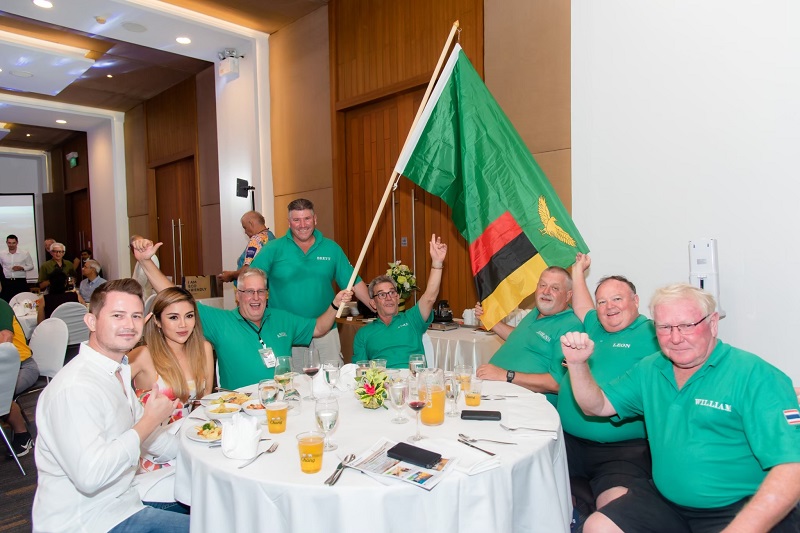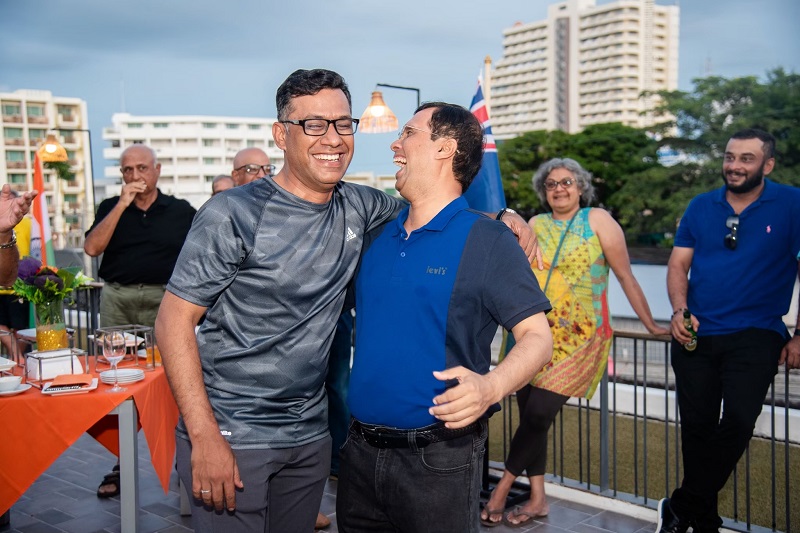 The Four Points by Sheraton Phuket Invitational Golf Week is comprised of 4 rounds of tournament golf. The first round, at Red Mountain Golf Club, is a pairs event that doubles as a practice round. This is a fun day, letting golfers play with one of their friends and have a good day out on Phuket's best golf course. The remaining three rounds, played at Blue Canyon Country Club's Canyon Course, Red Mountain Golf Club and Loch Palm Golf Club are all individual Stableford rounds, with daily and weekly winners. The golf courses that will be played in the event are the best-of-the-best when it comes to golf in Phuket. The courses are:
Red Mountain Golf Club is widely considered to be Phuket's best golf course, set amongst an old Tin Mine, with fantastic views and very tight fairways. Playing through the jungle, and winding around the Tin Mine is a truly amazing experience.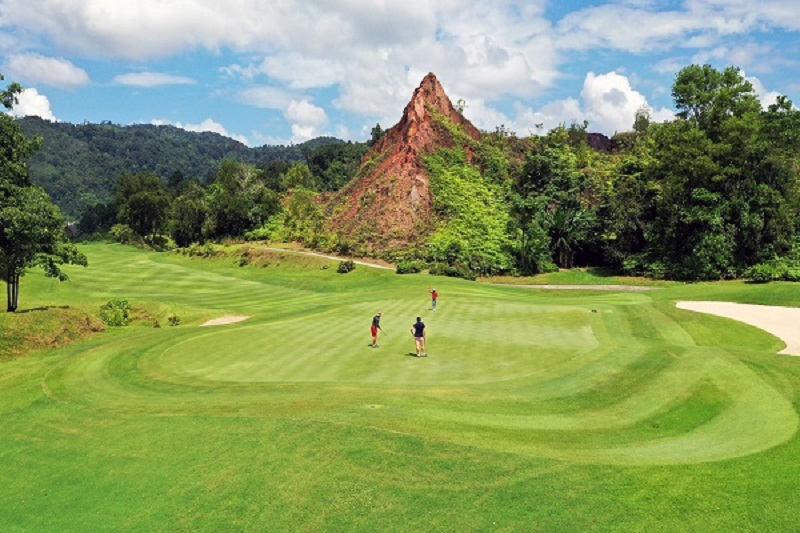 Loch Palm Golf Club is set amongst a Palm Tree plantation and is a favourite of visitors and locals alike. The first 3 holes have lots of water that comes into play, and the layout is a very enjoyable and memorable one.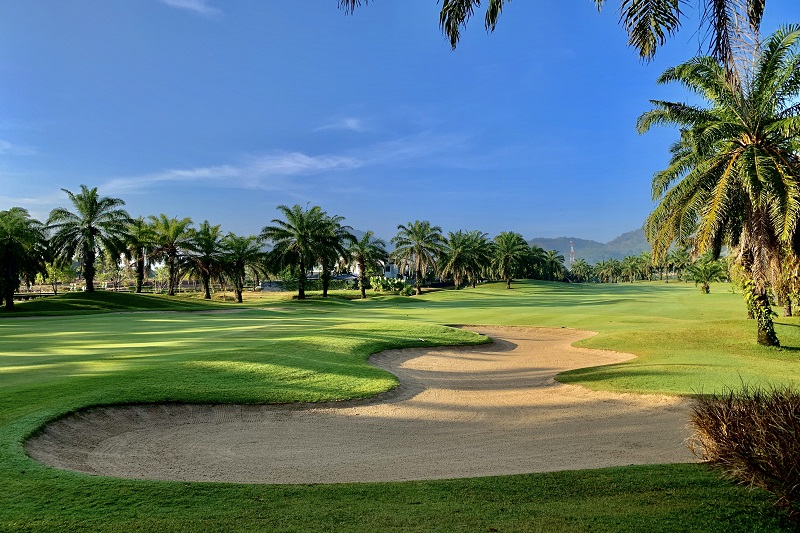 Blue Canyon's Canyon Course
Blue Canyon's Canyon Course was home to the 1998 Johnnie Walker Classic which Tiger Woods won. The course completed its renovations in October 2021 and is in fantastic shape. It is a traditional parkland style course and offers a very stiff challenge due to its undulations and tricky greens.
Of course, each golfer will have their own caddie for each round, and a golf cart at each round too. For any golfer who hasn't had a caddie, it's a great experience and definitely one of the highlights of golfing in Thailand. They will help read the lines, give you the behind-the-scenes course tips, rake your bunkers and clean your clubs!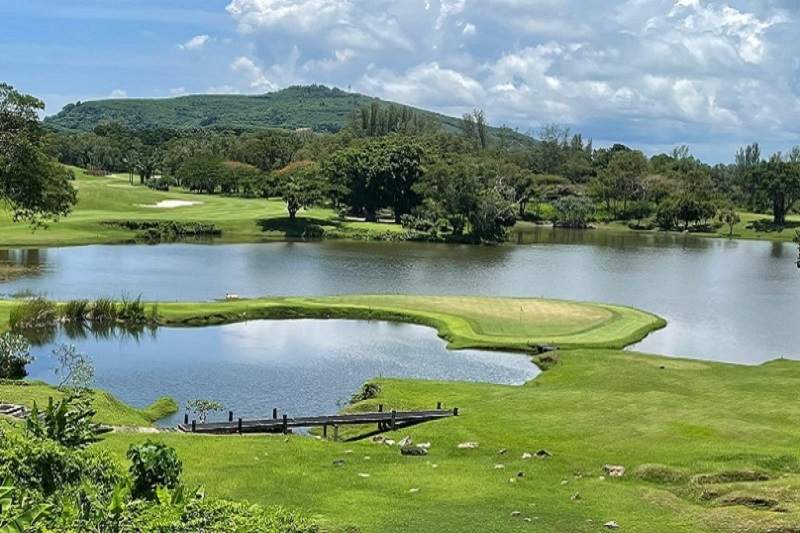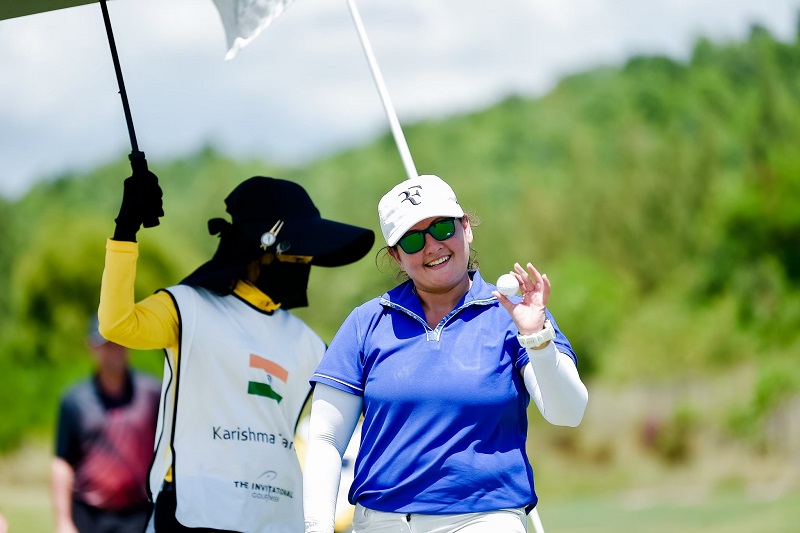 The Four Points by Sheraton Phuket Invitational also has some great activities for non-golfers. A trip to an elephant sanctuary to see how elephants are rehabilitated and cared for is included. There is also a Phuket Highlights trip which hits all the best spots in Phuket such as Phuket Old Town, Chalong Temple, Big Buddha and Phrom Thep Cape View Point. A trip to Thailand wouldn't be complete without including something related to the delicious food, we have that covered with a fantastic Thai cooking class.
Non-golfers also get access to the welcome and farewell dinners, as well as all 19th hole functions, so they can enjoy the event celebrations with the golfers.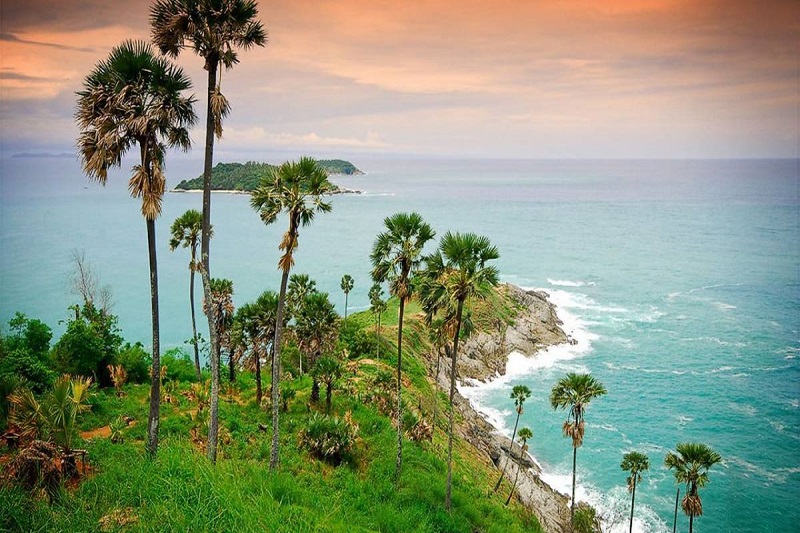 The Four Points by Sheraton Phuket Invitational is a great week of golf and camaraderie, for golfers & non-golfers alike. This amateur golf even gives players the opportunity to play in a small team, individually and also represent their country in the country competition, so there is a great chance at a prize for everyone.
If you haven't already booked your spot to join us, we have a few spots remaining. Don't wait, and book your spot today by clicking here.